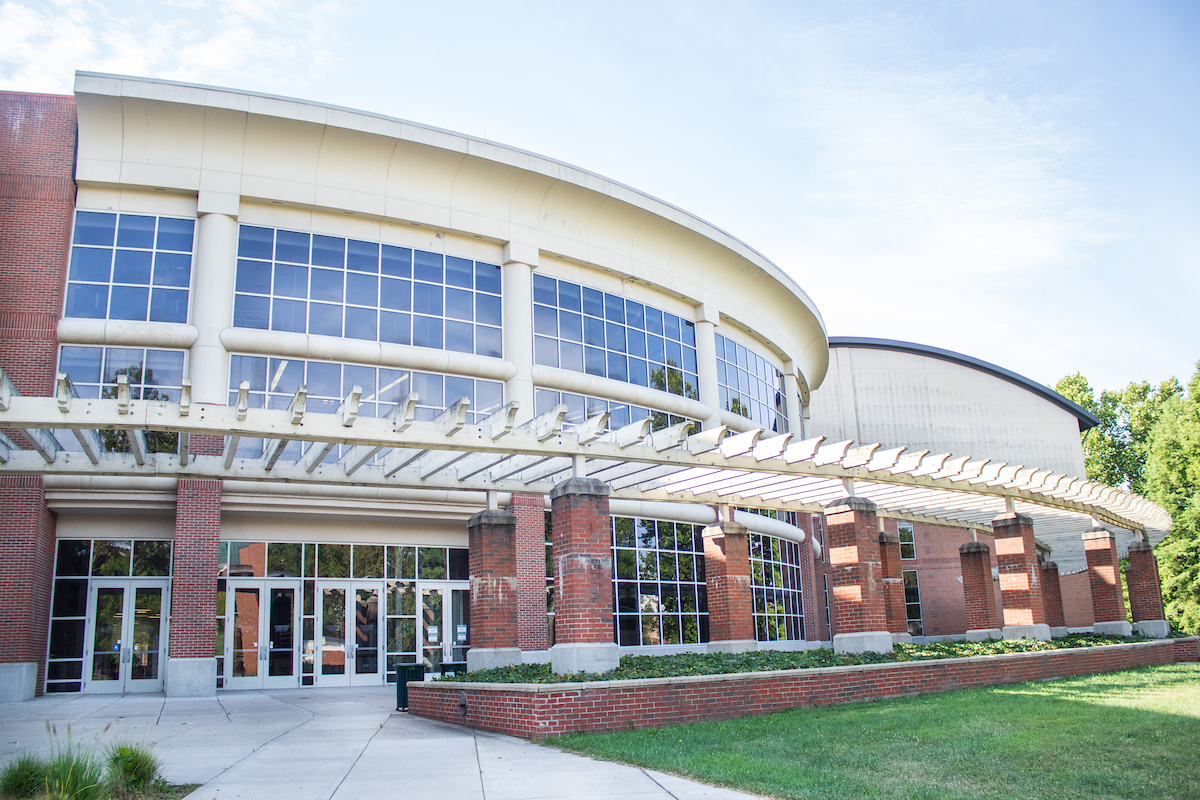 Advance with group fitness activities
[ad_1]
Finally, the spring semester will see the full return of in-person group fitness activities.
"We kind of did the basics (in the fall) and we didn't do any specialized fitness programs. We just needed to get group fitness and personal training back into gear and make sure our F45 program was working well. We have more activities planned for the spring semester," said Tony Gregory, Assistant Director of Wellness and Fitness.
The F45 program will return in the spring with a more consistent schedule, Gregory said.
"Because this is a membership program, we really wanted there to be an understanding of when you buy a membership that you can remember when classes are on. We are going to do three classes a day from Monday to Friday, at 7:30 a.m., 12:15 p.m. and 6:30 p.m., and then on Saturdays and Sundays, we will have a class each of those days at 12:15 p.m., "he said.
Developed in Australia, F45 Training combines elements of high intensity interval training (HIIT), circuit training and functional training. The fusion of these three workout concepts has led to the development of 27 different 45-minute workout experiences, with more on the way. This combination of interval, cardiovascular and strength training has proven to be the most effective training method for burning fat and building lean muscle mass.
Other group fitness activities including cycling, yoga, dance cardio and hip hop will also be available in the spring.
There will also be specialized activities to coincide with spring holidays and celebrations. On February 14 (Valentine's Day), there will be a free Cardio Dance class with Cupid to encourage people to increase their heart rate through dance exercises starting at 8 p.m. The weekend of April 9 (Mother's Day weekend) will be Mums Weekend, including a free F45 course and cycling event for students and their mothers.
"Other programs we run in the spring are more series-based. One is the Learn to Lift Community Program. Session A will run for six weeks from January 24 to March 7, and it will cost students $25 to learn the basics of dumbbell movements Session B will run from March 14th to April 25th," Gregory said.
"Another program we run is Women and Weights, and it will be a semester-long program. This will be an opportunity for women to come together and train in an environment where they will feel surrounded by others who share the same bodybuilding goals. It will happen on Tuesdays and Thursdays, from January 17 to April 22, from 4:30 p.m. to 5:30 p.m., and it will operate on a pass payment system, so students can purchase a semester pass if needed. they want or they can do 30 day pass or 1 day pass.
A full list of spring activities will be available on the campus recreation website under the Wellness and Fitness tab. Students can also go to this website to purchase personal training programs.
"As far as we currently know, masks will still be required for all of our attendance at the fitness center," Gregory said. "It's just great to get back to normal and bring back some of our programs that are more series-based or education-based to provide more variety for students to get that experience. We are delighted, that's for sure.
Fitness activities are available to anyone with a Ping Center membership, which is free and included for OHIO students. Community and staff members can also purchase a membership. For further questions or assistance, contact Tony Gregory at [email protected] or call 740.593.9918.
[ad_2]
Source link