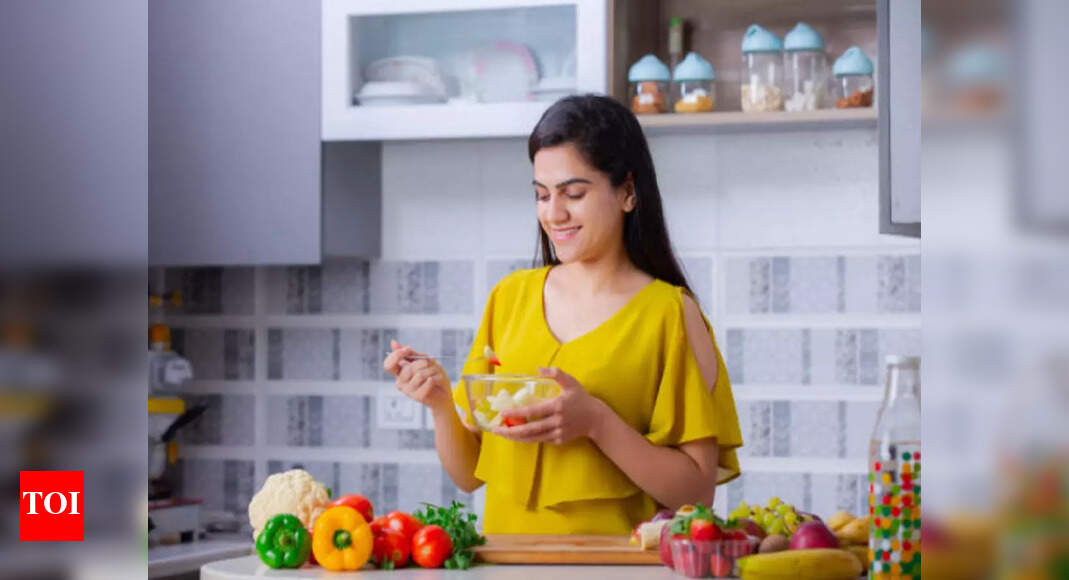 Balanced diet: how to include different food components in your winter diet
A well-balanced diet includes foods from all major food groups in the proper proportions to provide optimal nutrition to the body. Eating a variety of foods from the five major food groups provides the body with a variety of nutrients, promotes good health, and helps reduce the risk of disease.
A well-balanced diet includes

low calorie

· Nutrient-dense foods like whole grains, lean proteins, fruits and vegetables.

Expert Eshanka Wahi, wellness advocate and nutrition coach, shares her tips on how to include five food components in the winter diet.
1]Carbohydrates – Carbohydrates are the main component of a well-balanced diet. Carbohydrates provide the majority of your energy. Choose sources of complex carbohydrates wisely, such as

Whole grain wheat

Millet

· Brown rice

· Eating millet is excellent because it is whole grain, gluten free, it is rich in antioxidants and it helps to keep the body warm because it is rich in nutrients. Millets have a low glycemic index, are high in fiber and rich in a variety of nutrients, vitamins and minerals. Ragi, which is rich in dietary fiber, aids digestion. It is also known to help with insomnia, anxiety, and depression.
2]Protein – Protein is needed by your body to repair and regenerate cells. Protein is a key component of bones, muscles, cartilage and skin. About half of the protein you eat every day is used to make enzymes, which aid digestion, as well as new cells and body chemicals. Foods high in protein are legumes as well as legumes such as

· Red beans

black-eyed beans

And chickpeas
3]Fats – Healthy fats, such as white butter, appear on our plates as part of a balanced diet during the winter season. The reason we eat fat is to keep us warm and nourish us in cold weather. Polyunsaturated fats, such as
· Linseed

· Sun-flower seeds

· And pumpkin seeds are rich in antioxidants and are good sources of fat in the diet.
Nuts and seeds are rich in essential fatty acids and help keep you warm.
· Pecan nuts

Nuts & Almonds

· pistachios are good choices.
4]Vitamins and Minerals – Vitamins and minerals are micronutrients that help with metabolism, nerve and muscle function, bone maintenance, and cell production. Vitamins and minerals such as
Potassium

· Iron

Folate

Vitamin A

· And vitamin C is abundant in fruits and vegetables.
Seasonal fruits like orange and guava, as well as Indian gooseberry aka Amla, are abundant. To stay healthy, they should be eaten as part of a balanced diet. Winter root vegetables like
· Yam
· Beet
· Radish and turnip are also very nutritious.
Cauliflower and broccoli are cruciferous vegetables that should be eaten during the winter months.
5]Water- Last but not least, during the winter, water and hydration are essential. A key nutrient that helps regulate body temperature, lubricate joints and protect major organs and tissues. Make an effort to consume at least 8 glasses of water each day.
Cold drinks and fresh fruit juices should be avoided at all costs. Try haldi tea, Ashwagandha tea, and other warm, soothing fruit infusions. Soups, for example, hydrate and nourish at the same time.