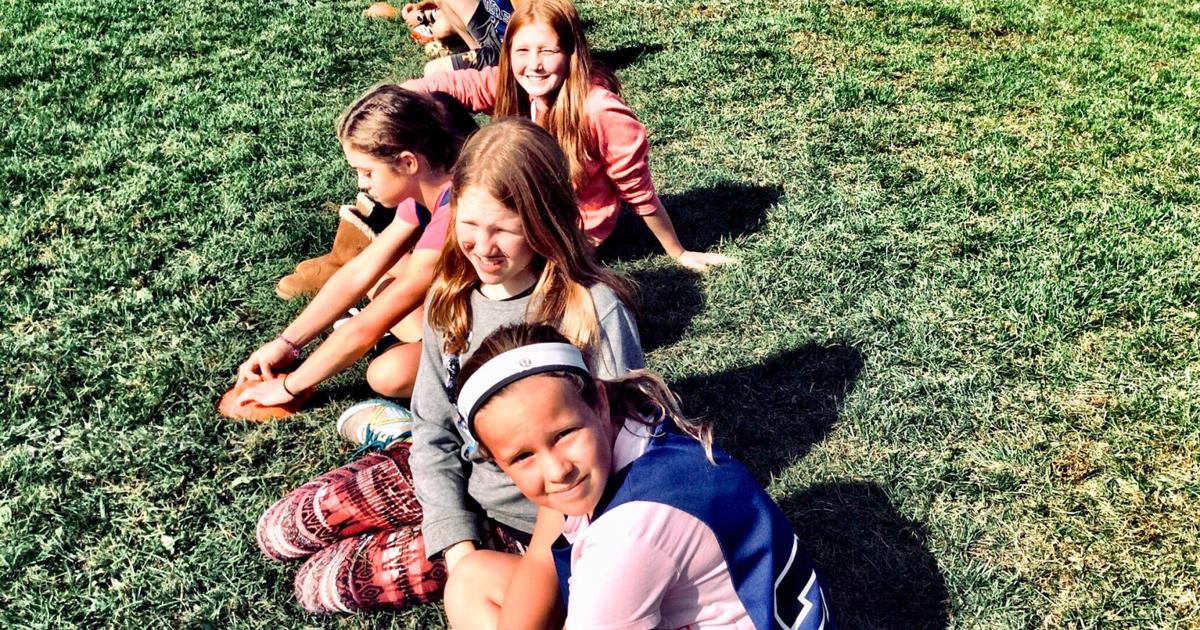 Sports Camps Offer More Than Fitness Benefits | Camps
With camp registration season in full swing, parents in northeast Ohio are figuring out where to send their kids this summer.
While the Cleveland area is home to many camps — from day camps and overnight camps to religious and other programs focused on any interest under the sun — community sports camps are also a good option, according to Vince Anzalone, junior director of the Cleveland Racquet Club at Pepper Pike, Teri Dombrowski, fitness manager at Chagrin Valley Athletic Club in Bainbridge Township, and Mark Nestor, director of auxiliary programs at Hawken School in Lyndhurst.
Before enrolling in a camp program, families should decide whether their camper would do well in a sport-specific camp, such as a football-only camp, or a more general camp that offers many activities, including sports.
"A camp specializing in a specific activity or sport allows campers to be exposed to all aspects of an activity," Dombrowski said. "Skills building is usually the focus of a single activity camp. But camps that offer sports in addition to other programs provide campers with a variety of participation activities instead of a skill set for one sport.
General exposure to a sport is a great starting point for summer camps, Nestor said.
"In the area there are so many opportunities for children to have general exposure, which is wonderful," he said. "There are a lot of good instructions there. But when you get a kid who is completely into a specific sport, there are great options for that as well.
Referring specifically to Cleveland Racquet Club tennis camps, Anzalone said many kids have time to experience soccer, football or baseball at general camps, but "they can't play (tennis ) as long as we coaches would really like to see."
"But tennis is a lifelong sport," he explained. "We believe that tennis is not only a vehicle for the world of sport, but also for becoming a young adult. It teaches responsibility and you are there on your own. In most team sports , you have a coach all the time, but as a tennis instructor you teach the kids to be themselves on the court.
And tennis isn't the only sport teaching skills that are applicable on and off the court, Nestor said.
"I'm a big fan of team sports and the benefits that come with it," he said. "Here you are thrown into a new group of kids in a sporting setting – who can teach you leadership skills and how to tackle life's challenges. Often in sports you have all the "alphas" in one group. In your own group of friends, you may be the alpha, and at camp you have to learn to be a team player instead.
But how does a parent know which sport would be right for their child? Dombrowski put it simply – do your research.
"Choose a camp whose activities match the interests of the child," she suggested. "Ask about the camp culture – is it very competitive or organized entertainment and games?"
Nestor echoed the sentiment, noting that parents should be aware of their child's skill level and how that fits into the camp regimen.
"You have to look at these levels of sports camps," he said. "Unless your child has a lot of play time or exposure to a certain sport, I would lean more towards a general sports camp where they can be exposed to multiple sports. Then the following summer, if they resonate with a specific sport, you can go more specific.
It also helps to let kids try out a sport before really committing to it, Anzalone said.
"Based on our schedule, you can choose the weeks you want your child to come," he said. "Families tend to do that with us and pick the weeks they want. And if they decide to do more, they can just extend their summer.
And if parents have questions, it helps to contact camp management, Dombrowski said.
"Parents should contact camp directors to ask questions and see if they can tour the facility to get a feel for camp," she noted. "The camp director understands the philosophy of the camp and can pass it on to parents to see if it's right for their child."