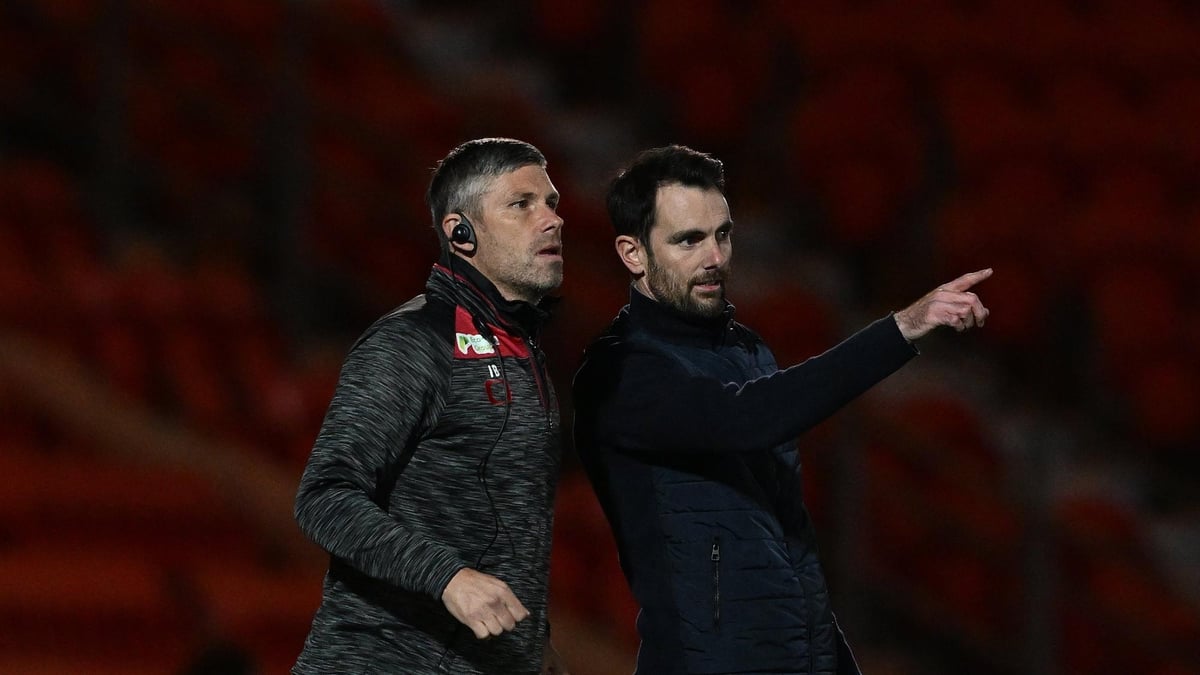 Why physical training is on the cards for Doncaster Rovers under Danny Schofield
[ad_1]
With no midweek fixtures currently scheduled for November, drooling sessions are in order at Cantley Park.
Read more
Stevenage FC beat 'the best we've played', says Doncaster Rovers defender James Max…
New head coach Danny Schofield wants to implement his ideas as quickly as possible to help get Doncaster's promotion back on track.
Ian Bennett (left) and Danny Schofield on the touchline.
Channeling his inner Ant Middleton, former head instructor of SAS: Who Dares Wins, Schofield said, "If you're willing to push yourself to the limit, I think anything is possible."
A change in Rovers' style of play has already been seen in Schofield's first two games in charge, which brought a point.
To date he has had just three training sessions to work with the team on his ideas and will have two more before Saturday's visit from Gillingham – Doncaster's third game in a week.
"I definitely want to improve the physical levels of the players," Schofield said.
"We're really going to focus on that.
"We have to train harder than we play, so when the game comes it almost becomes easier than the training sessions."
Asked if players need to get fitter, Schofield said: "The GPS numbers are good. I'm just someone who always wants more.
"I want to push players as much as possible. Sometimes players can limit themselves from within.
"The environment created by the coaches goes a long way in helping them overcome these limits.
"A player I coached before hit his top speed at the age of 35. If you're willing to push yourself to the max, I think anything is possible."
[ad_2]
Source link